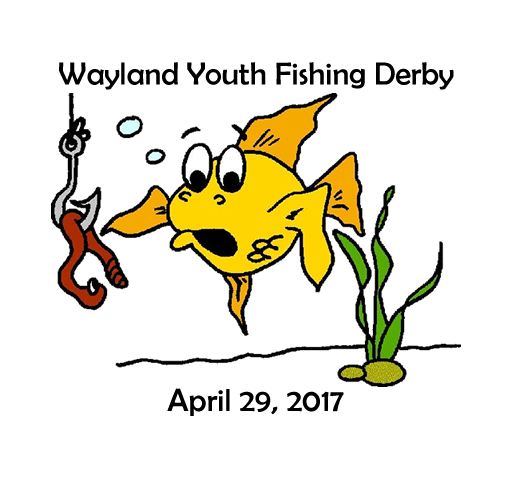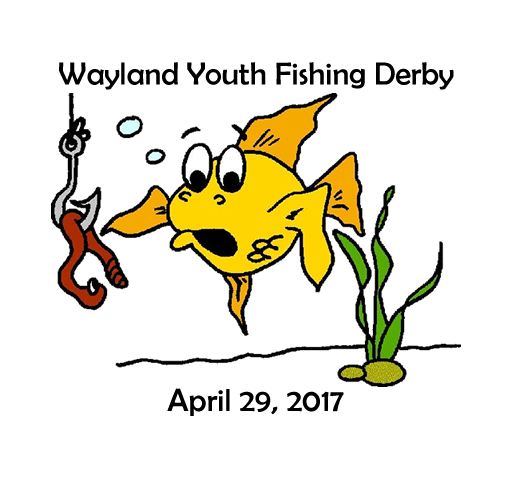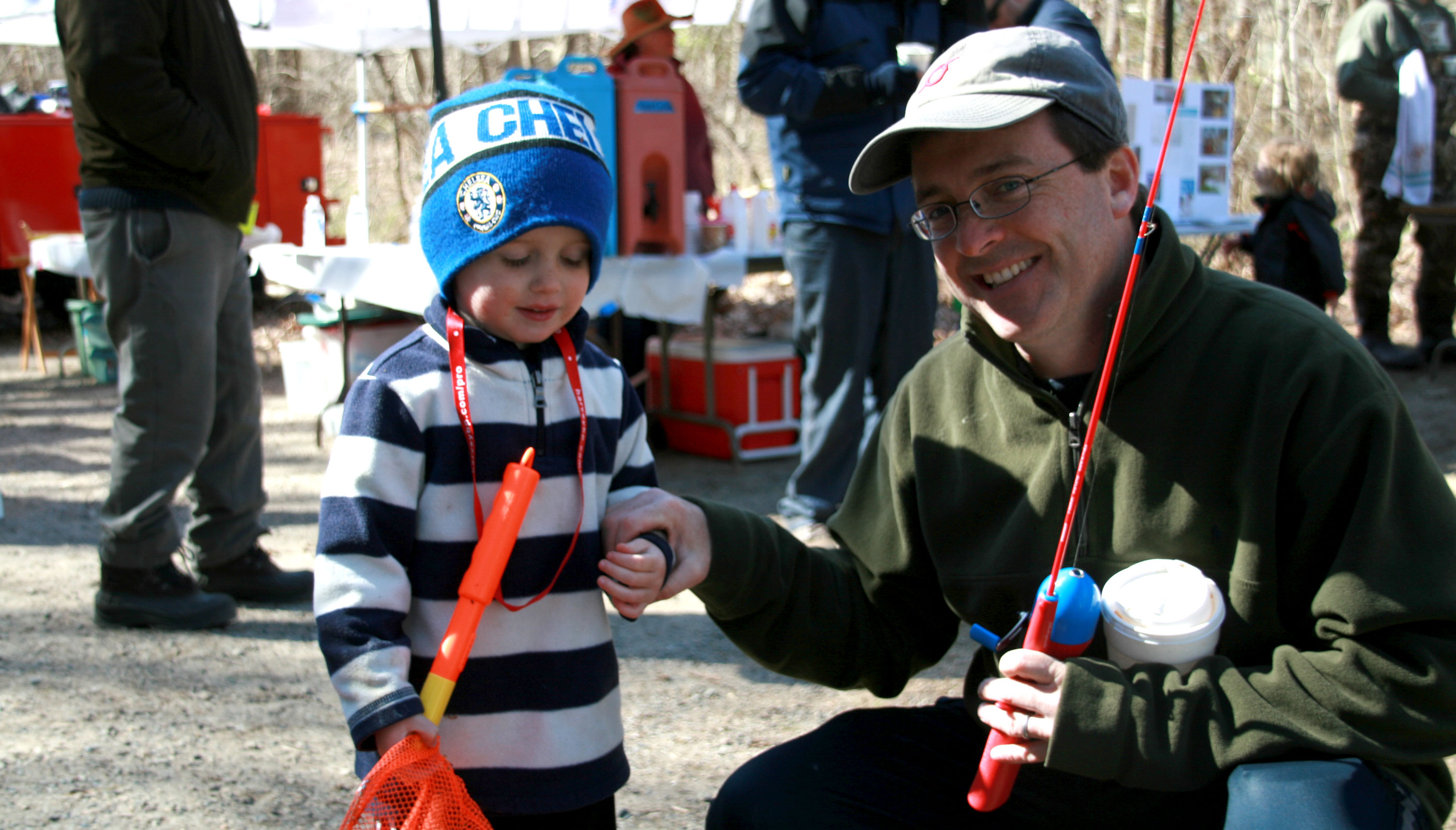 Press
2017 Derby a Success!!
The Wayland Youth Fishing Derby 2017 was held on Saturday April 29. Many of the enthusiastic fishing families of town to came out to take part in this annual event. Some participants even showed up early to stake out a prime spot on a very cloudy but warm spring morning. For close to 20 years, the Annual Fishing Derby has been organized and sponsored by the local company, Carpentry by Tom Antonellis. The Derby was once sponsored by the Wayland Kiwanis Club but they disbanded in the 90's and Antonellis made a personal pledge this fun event would continue for Wayland families. The derby supports a charity or non-profit in the community each year, hoping to encourage the community to give back while having a fun time. This year's concession and adult raffle proceeds from the event raised money and awareness on behalf of The Vernon Cancer Center at Newton Wellesley Hospital. The Vernon Cancer Center was selected as it is close to the heart of the Antonellis family who has seen firsthand; through the care of family members and friends how the center provides high quality medical treatment and much needed support services to patients and families. NWH representative Amy Hurley and Dr Amy Commander were on hand to answer questions and share information about the Vernon's programs. Dr Commander's children were some of the 100 children trying their luck from the shore. Each year Antonellis has Mill Pond stocked with trout a few days before the Derby. This provides continued seasonal fishing at the pond but more importantly makes Derby day extra exciting. Children through eighth grade are invited to bring their own gear and bait and try to catch a winning fish. At the Derby, it's not just the young participants who are excited, but so are the parents proudly watching the kids bring their catch to get measured by fishing experts Dave Antonellis and his cousin Tim. These two family members have been an important part of the Derby's success because not only do they measure each year but they fix broken lines and give advice to novice fishing families. The young anglers cast their lines into Mill Pond for the fun and hoping to win a prize, including prizes for largest and smallest fish of the day, and first fish in each age group. Saving accounts, pizzas and fishing gear was given this year as prizes. This year, one of the kids brought in a whopper of a trout at 13". Throughout the morning, the kids (and their families) enjoyed yummy goodies. Chicl-fil-A of Framingham sent their famous cow to the Derby with breakfast sandwiches and coupons. All children were invited to stop by the special prize table to get their chance to draw for free prizes like fishing poles, tackle boxes, fishing books, games and gift certificates to stores, movies and restaurants. Thanks to so many generous donors EVERY kid was a prize winner! As in past years in the raffle, all adults had opportunities to win fantastic gift certificates to things like; manicures, reflexology, restaurants, professional bakery items, wine, legal consultations and much more. One incredible prize this year was a private tour of the Massachusetts State House and lunch nearby donated by Senator Richard Ross! All the donations to the raffle and concession table from people at the Derby resulted in a donation in excess of $2000 to the Vernon Cancer Center! This memorable event would not be possible without the volunteers who come and spend their Saturday morning helping each Wayland fishing family have the best time possible each year! They are the ones who come early to set up, give out food and prizes, keep everyone informed, dance around in a bobber costume and clean up when it's done. See you next year! For more information and photos please see waylandfishingderby.com and don't forget to like us on Facebook.
Other News
Tagged Fish Finally Captured at Wayland Event, Wicked Local Wayland, 30 April 2015
Check out Wicked Local Wayland online (or the April 30th print edition of the Wayland Town Crier) for a recap of the Wayland Youth Fishing Derby 2015!
Support the Derby
We are always looking for new businesses and caring people to support and volunteer for the Youth Fishing Derby. Sponsors' names will be included in press about the Derby, and names/logos will be printed on event posters and fliers given out to participating families. Sponsors will also receive a poster to display at their business. If you or your business are interested in supporting the Derby, please contact Tom Antonellis at (508) 358-5484 or tomantonellis@verizon.net.